Guitar lessons in Edmonton
Electric and Acoustic Lessons
Beginner Guitar Lessons
Intermediate Guitar Lessons
Advanced Guitar Lessons
Blues, Country, Rock
Call Billy 780-222-4280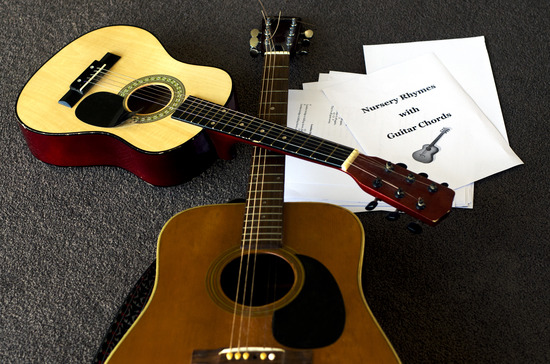 How will you determine what I want to learn and what I need for achieving my goals?  
The first guitar lesson will help us evaluate your current guitar playing skills, your goals, and what you need to learn in order to move ahead. guitar lessons Edmonton
I have many issues with my guitar playing and I want to overcome them and come out as a winner. How can you help me? 
That is the story with most of our students. We will address all your problems .
Beyond the guitar lessons, can you help me with efficient practising?
Yes, you will learn how to practice every exercise that you are given. This will ensure that you practice in the most effective way at your home.
Do you offer in my home guitar lessons?
Yes, I offer in your home guitar lessons in and around Edmonton Area. Please check the radius of the area in this map that is covered under in-home guitar lessons. The guitar lessons at home are totally customizable. We offer one on one lesson or split them into two separate lessons for more than one student (up to 4).
Do you offer group guitar lessons?
Yes, I offer group guitar lessons Edmonton to groups of 4 students or more. I also offer lessons to schools and communities in the Edmonton area. Such programs have a commitment of only 4 weeks with an open option to continue further.
Do you have a studio for guitar lessons Edmonton?
Yes, I do in my studio guitar lessons  in North East Edmonton just off Yellowhead and Hermitage road. Students come for their lessons from all around the greater Edmonton area including Sherwood Park, Stony Plain, St. Albert and Fort Saskatchewan. Our students claim that the quality and the deeper insight they receive from the lessons are more important to them than the small inconvenience of having to drive. There is a sitting area for parents in the music room so parents can accompany their children along.
Why should I choose your guitar lessons over others in Edmonton Area?
I have over 3 decades of experience in playing & teaching guitar lessons. You can take advantage of private guitar lessons in our comfortable studio. Even parents can accompany their kids. We offer the following lessons to help you achieve your goals based on your current skill levels:
Electric & acoustic lessons
Beginner guitarist lessons
Intermediate guitarist lessons
Advanced guitarist lessons
Country, rock and blues
Are you expensive?
Take our word for it – cheap guitar lessons will cause more damage to your guitar playing skills than any good. When it comes to guitar lessons, it is not the price that matters but the skills and experience of the teacher and the quality of the sessions. A great guitar teacher in Edmonton area comes as a decent price because he/she will require a reasonable payment. If you are serious about achieving the expected results, be ready to spend a little more than what is "cheap."
However, that doesn't just mean that I am  expensive. Don't expect us to be the cheapest in the Edmonton area, but you should also not expect to achieve your goals with the cheapest one out there!
What are the basics of your guitar lessons for beginners?
If you are a beginner we will teach you the basics of guitar playing in addition to creating custom lessons to meet your specific goals. The lessons will also be modified as per the progress. The basics can include the following:
Parts of the guitar
Fretboard logic
Tuning methods
Basic music theory
Playing techniques
Acoustic guitars vs electric guitars or bass
Chord forms
Proper practice techniques
Rhythms
What are the basics of your guitar lessons for intermediate students?
If you are an intermediate student, our lessons can be customized to include all or any of the following:
Filling up all the gaps. Improving comprehension of basic concepts and the playing techniques.
Equipment, strings, signal processors and amplifiers
Introduction to basic scale patternsLeft hand techniques – vibrato, slide, bends, hammer-ons, release etc.
Tracks with more complicated techniques
Improvising – runs, riffs, licks; building solo
Song repertoire
Advanced rhythms/grooves
What are the aspects of your lessons for advanced guitar players?
If you are a:
Hobbyists or recreational guitarists who have higher playing proficiency and knowledge.
Working professional guitarists performing regularly.
If you are an advanced player, you can learn new and innovative concepts and approaches to playing methods, improvising and composing.
We give advanced students the opportunity to choose from the following:
Harmonic Analysis
Comping
Voice Leading
Melodic Phrasing
Variable voicing methods
Solo transcription
Modes
Composition
Ear training
I want to learn how to play acoustic guitar.
An acoustic guitar is often used for entertaining friends, for a sing-a-long, at the school play or for recital. We give you to option to choose classes for acoustic or electric guitar. One of the advantages of using acoustic guitars is that there is no need to use any additional equipment except a guitar capo.
I want to learn how to play electric guitar.
As already mentioned, we offer learning sessions for both acoustic and electric guitars. Electric guitar gives you the best way for creating some more sophisticated sounds. This type of guitar requires some additional equipment like the amplifier and cable. You can play in different styles including country, rock and blues with unique sound. An electric guitar can be used for creating all types of sounds using guitar effects. We provide guitars lessons for beginners in both electric and acoustic guitars, starting with the basic chords and music theory.
Can you provide some advice on how I could find a teacher who can really help me?
Whether you are a beginner or an intermediate guitar player, finding the right teacher is the most important decision you could take in your career as a musician. Most students will make a decision on the basis of the location and price. They tend to choose the cheapest teacher who is closest to them. If you want to make guitar playing as a serious business, this is not the right approach. Before you choose a music teacher, it is most important that you are sure that you can trust him or her. Would you ever choose a physician or a lawyer with price being the main determining factor?
Best Guitar lessons Edmonton near  Yellowhead & Victoria Trail